Juliana Belgarde was selling goods at a local market in Haiti when she first contracted cholera and had to be rushed to a hospital with no time to gather her wares.
Though Belgarde and her six children survived the disease, her business — and thus, her livelihood — did not. It turned out cholera was just the beginning of her problems.
"The money I invested in the business was a loan [and] I have not been able to pay it back," Belgarde said. "Cholera broke me. I have six children and I can't send them to school."
Take Action: Urge Governments, Civil Institutions, And Businesses to Prioritize Sanitation and Hygiene
When cholera killed Cliford Alsimé, his mother Mireille didn't just lose a loved one, she lost her main source of support.
"My son was all I had," Alsimé said. "He was the one who paid my rent, gave me money to do business, and he died. Now I am walking the streets with nothing. I don't even have a place to sleep. I no longer have a business."
More than seven years have passed since the cholera outbreak began in October of 2010, but for thousands of Haitians like Alsimé and Belgarde, the consequences persist. The lasting effects of the epidemic have galvanized a grassroots campaign by poor Haitians who demand accountability from an unlikely source — the United Nations.
In 2010, UN peacekeepers from Nepal first exposed Haiti to cholera when sewage from their camp spilled into a river that was used as a source of drinking water. The disease quickly spread due to a lack of safe sanitation and access to clean water — problems exacerbated by a devastating earthquake months earlier.
Since the initial outbreak, cholera has killed about 10,000 people and sickened 800,000 more.
Read More: This Could Be Haiti's First-Ever Oscar-Nominated Film, But It Faces Stiff Competition
The disease infects people who ingest contaminated water or food and causes severe diarrhea that can be fatal. "Cholera is an easily treatable disease," the World Health Organization reports, but only if infected individuals have access to antibiotics and clean water to rehydrate themselves.
In Haiti, they often did not.
"Poverty makes people vulnerable and it's not like people don't know to drink clean water and wash their hands," said Nicole Phillips, an attorney for the Institute for Justice and Democracy in Haiti (IJDH). "But they don't have soap and they don't have access to clean water."
Though public health workers and local communities have largely contained the spread of the disease, vulnerable sanitation systems mean cholera can can return at any time, as it did after Hurricane Matthew struck the country in 2016.
Global Citizen campaigns on ensuring all people, including the 2.3 billion people without toilets, have access to clean water and safe sanitation. You can take action on this issue here.
Compiling Experiences 
Over the past several years, the Bureau des Avocats Internationaux (BAI), a Haitian human rights group, has recorded testimony of thousands of Haitians, organized poor cholera survivors, and led empowerment trainings to help victims understand their rights.
BAI and their partner IJDH have used the testimony as part of a campaign to compel an apology and receive financial restitution from the UN, Phillips said. IJDH has also represented thousands of Haitians in lawsuits demanding money for individual victims as well as investment in community water and sanitation infrastructure.
Meanwhile, the campaign has tapped into the power of art to raise awareness.
In 2015, various organizations helped cholera survivors erect large portraits of victims outside the UN offices in New York City, US and Geneva, Switzerland as part of a project called Face Justice. That same year, BAI delivered 2,000 handwritten letters from cholera victims to the UN's peacekeeping headquarters in Port-Au-Prince, the Haitian capital.
Victims of cholera in #Haiti are calling for justice. Will the @UN face them? #FaceJustice | http://t.co/si2fghpSoJpic.twitter.com/8s0IESKkjk

— MCC Washington Ofc. (@mccwashington) October 14, 2015
Finally, after years of pressure by Haitians and their international advocates, the UN acknowledged the organization's responsibility for the epidemic in 2016.
"On behalf of the United Nations, I want to say very clearly: we apologize to the Haitian people," former UN General Secretary Ban-Ki Moon said. "We simply did not do enough with regard to the cholera outbreak and its spread in Haiti. We are profoundly sorry for our role."
Read More: Haiti's Crisis 7 Years On: The World Must Do More to Prevent Cholera
Haitian victims welcomed the public apology because it fulfilled the first of their major demands, said IJDH attorney Beatrice Lindstrom, who watched the announcement with dozens of Haitians.
The UN's pledge to raise $400 million for communities affected by cholera and the construction of large-scale sanitation projects seemed to be an important step toward restitution, their other demand.
But more than a year later, the fund has raised less than $6.3 million. That money goes toward funding immediate response programs to stop the spread of cholera as well as municipal water and sanitation projects. So far, the fund has allocated about $2.5 million to organizations working on these goals in Haiti.
.@UN can find millions of dollars to fund a new mission in Haiti, but can't raise $400M to eliminate its cholera & remedy its victims. #NoMoreDoubleStandards It's #Time2Deliverhttps://t.co/W10s5kpbTgpic.twitter.com/bBuxW3LbUn

— IJDH (@ijdh) December 4, 2017
'Haitians Helping Haitians'
The way cholera victims have persisted through adversity reflects the theme of the film "Ayiti Mon Amour" (Haiti My Love), an Oscar candidate directed by Guetty Felin. Felin said her movie, which focuses on four individuals rebuilding after disaster, reverses the narrative of Haitians as helpless victims.
"It's about time that the world get to know us differently," Felin told Global Citizen. "Not just the moniker, the 'poorest country in the Western Hemisphere,' the 'impoverished island.'"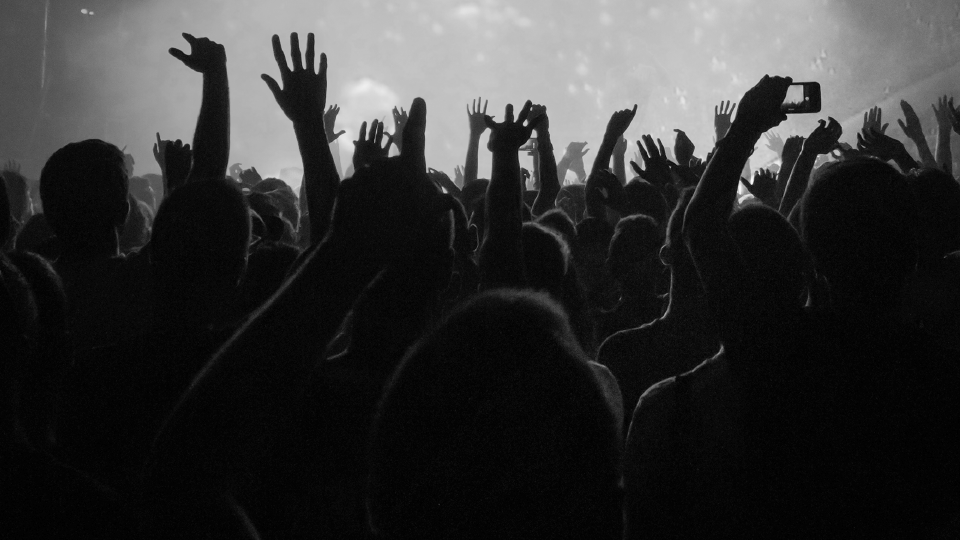 A portrait of Guetty Felin
Image: Guetty Felin
The film draws on lived experiences like those of the individuals involved in grassroots advocacy and community-led initiatives. They demonstrate how even the most marginalized individuals wield power when they understand their rights and organize, said Lindstrom, the IJDH attorney.
Read More: These Oscar Winners Are Bringing Hollywood Into 21st Century
"Cholera affects some of poorest and most vulnerable people in the world who are struggling to meet basic needs and yet they're coming out month after month to advocate to remind the UN of its obligations," Lindstrom said.
Where the international community failed, local communities stepped up to support their neighbors.
"What went well was Haitians helping Haitians," Phillips said. "Local organizations sprung up, organizations that protected against loss of life, kept people safe, and gave them food to eat."
With limited support from a  Haitian government, local groups have partnered with NGOs on water and sanitation projects throughout the country. Community-led total sanitation projects empower Haitians to educate their neighbors about open defecation and safe sanitation. In addition, local leaders have linked up with various organization to develop clean water systems. 
Read More: How to Observe World Toilet Day — A Crash Course on Sanitation
The epidemic had affected virtually everyone, even those who didn't get sick but supported family members or neighbors with extra rice or help getting medicine, Phillips said.
"Everybody has a family member affected by cholera," Phillips said. "So everybody is a victim."
Phillips said the survivors want individual payments — not just funding for municipal sanitation projects — because the consequences of cholera penetrated deep into their lives and affected their earning potential.
The inability to work while recovering from the illness left many people financially ruined, while malnourishment and a lack of clean water contributed to long-term health problems that multiplied, she said.
"Victims had to borrow money [in order] to take a moto [vehicle] to drive four hours for their son or themselves to get medical treatment. So they're now in debt and have to pay the money back," she said. "But interest accrued on their debt so they had to sell a goat and now they have no baby goats."
Read More: Hurricane Matthew Is 'Catastrophic' for Haiti, Will Now Head for Cuba
Since Haiti lacks a strong, government-funded social safety net for providing emergency income or insurance to its poor residents, families often rely on other resources for money and support in emergencies, said Human Rights Watch researcher Amanda Klasing. Livestock serve as a financial asset and family members function as the only means of support in times of crisis, Klasing said.
In many cases, the cholera epidemic decimated some of these traditional resources, she said. And the rapid spread of the disease unraveled community networks.
"If there's one death in a family the community can come together and help you in the short-term," she said. "But if you have eight to twelve deaths, plus illnesses that require people to travel, you've depleted the entire social fabric."
Finding Funding
Faced with these hardships, individuals in Haiti continue to challenge obstacles from the international community.
As the United Nations Stabilization Mission — known as MINUSTAH — prepared to pull out of Haiti in November, the UN suggested that countries direct more than $40 millionleft over in a MINUSTAH fund to the cholera trust fund the UN created in 2016.
Individual nations could also elect to keep the money, which would be allocated to countries proportionally based on the percentage of the total fund that they had contributed. So far, the US, UK, China, France and Russia — the five permanent members of the UN Security Council and the biggest donors — have all opposed reallocating the money to the cholera fund.
Despite this delay, the grassroots campaign organized by BAI has influenced some US lawmakers to continue advocating for cholera funding.
In September, US Sen. Patrick Leahy from Vermont called on the US to uphold its commitment to Haiti by contributing the $11.7 million it would receive back from the MINUSTAH fund to the cholera fund.
"If we believe in accountability for the UN we should join other nations in providing our share of these funds to address this tragedy," Leahy said. "When the United States responds to natural or man-made disasters [we] don't debate whose responsibility it should be to care for the victims."
"We respond because we are able to and that is what global leaders do when tragedy strikes."
Statement of @SenatorLeahy On Funding to Address #Cholera in #Haiti. https://t.co/8X0Kgymbbdpic.twitter.com/2t6cDjvY7h

— IJDH (@ijdh) September 20, 2017
Read More: 2017: The Year Global Citizens Overrode Isolationism to Fight Poverty
Providing financial aid does not give funders the power to dictate how Haitians develop projects, however. Outside donors have to keep in mind that "anyone hoping to assist Haitians must build on what is already there," the international development company Devex explains.
For example, the Mouvman Peyizan Bayonnais (Farmers' Movement of Bayonnais, or MPB), a community-led health center and farm school, was well equipped to contend with the cholera outbreak because they directed the use of funding they received and fostered access to clean water, Devex reported.
Communities throughout Haiti are working to achieve a similar level of sustainability that will enable them to eradicate cholera — often with the UN's support.
"Our water needs are crystal clear," said Lehon Johasse, a local sanitation development leader who has worked with the UN to help communities access clean drinking water. "And with the implementation of every successful new project, one can really see the change and improvement in the people's living conditions."