Rolling and wild, flat and tamed, stretching for miles in the heart of Manhattan, Central Park has often served as a site for global activism.
Protesters filled the park in the 1960s to promote peace. Two decades later, protesters marched in the park to challenge nuclear proliferation. Another two decades later, protesters marched through the park to call for global climate action.
Oftentimes, there's a soundtrack to these movements — musicians play benefit concerts to highlight the cause and boost the call for action.  
And it's through this merging of art and advocacy that protests seem to have the biggest impact. Since 2012, Global Citizen has brought hundreds of thousands of people to Central Park to call for an end to extreme poverty and for a more just, sustainable world.
The promise of globally renowned acts spurs citizens to take action, and then the music itself elevates the overall impact.
Here are seven of the biggest musical advocacy moments in Central Park History:
---
1. The March Against Nukes
At the peak of the Cold War, when tensions between the world's two nuclear powers — Russia and the US — were strong, hundreds of thousands of US citizens gathered in Central Park to call for global disarmament.
According to the New York Times, these were some of the signs on display: ''Choose Life''; ''Bread Not Bombs''; ''No Nukes''; ''Reagan Is A Bomb - Both Should Be Banned''; ''U.S. Out of El Salvador''; ''Freeze or Burn''; ''Build Houses Not Bomb Shelters''; ''A Feminist World Is a Nuclear-Free Zone,'' ''Arms Are for Embracing.''
Read More: Here's How to Have the Best Trip to NYC — Just in Time for the Global Citizen Festival
This was a culmination of years-long dissent over nuclear weapons. A few years earlier, musicians including Bruce Springsteen, Tom Petty, and Neil Young came together for the "No Nukes" concert. The backing of so many mainstream artists helped to turn a somewhat fringe movement into the one that has national and global support.
---
2. Climate Action March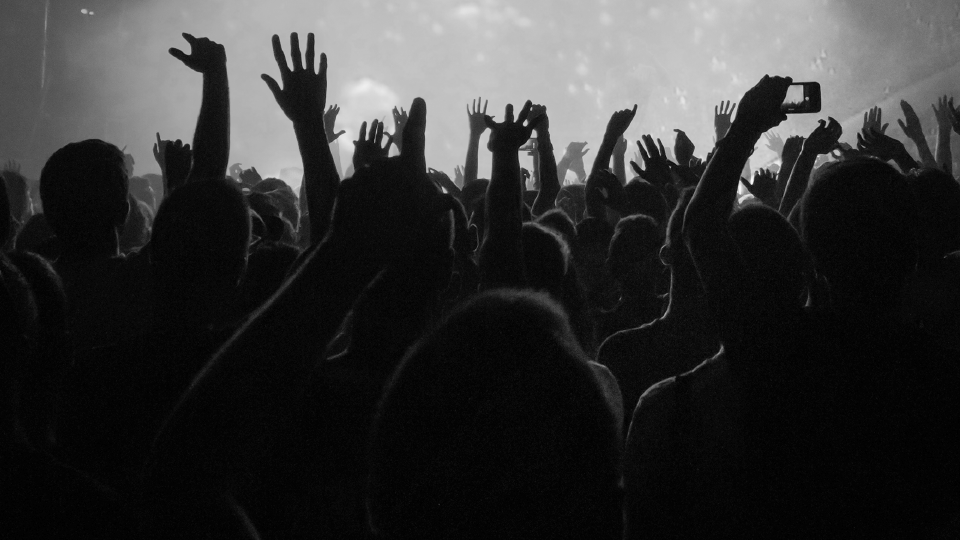 Image: Earth Guardians
The world has seen 16 of the 17 hottest years in recorded history since 2000. For many people around that world that's more than enough reason to take action on climate change.
Yet there's often a disconnect at the governmental level, with climate change being perceived with urgency.  
Read More: How Pharrell Williams Is Fighting for the Future and Making the World a Better Place
So in 2014, more than 400,000 people marched through and along Central Park to demand action leading up to the United Nations General Assembly.
Throughout the event, musicians played on impromptu stages and people from all backgrounds joined on politically-charged chants and sing-a-longs.
---
3. New York Public Schools
Rock music has often viewed education warily, but in 2003, Dave Matthews threw his support behind a call for funding for New York's public schools.
Matthews and his band played for three hours in Central Park to tens of thousand of people. At least $2 million was raised for the city's 1.1 million students.
---
4. John Lennon — Strawberry Fields
"All we are saying is give peace a chance," John Lennon sings in his iconic song "Give Peace a Chance." As tourists around the world know, that message is enshrined in Central Park, in a 2.5 acre section called Strawberry Fields and known colloquially as a Garden of Peace.
The spirit of Lennon is captured in a mosaic celebrating the song "Imagine," which includes these lines:
"Imagine no possessions
I wonder if you can
No need for greed or hunger
A brotherhood of man
Imagine all the people sharing all the world, you"
---
5. Simon & Garfunkel
Simon & Garfunkel have lent their voices to numerous causes over their multi-decade career. Last year, for example, Paul Simon joined Global Citizen to present the inaugural George Harrison award, which honors musicians who dedicate their life to activism.
Simon has supported causes including conservation, education, and HIV/AIDS relief.
In 1981, the iconic rock duo played a free show in Central Park in front of what was, up to the that point, the largest concert crowd in the park's history to support the park's horticultural program.
---
6. James Taylor
James Taylor also has a long career of activism and advocacy. The rock legend has supported causes such as disaster relief, animal rights, rainforest restoration, and many more throughout his life.
In 1979, he played to a massive crowd in Central Park to raise awareness of the park's need for repairs.
---
7. The Global Citizen Festival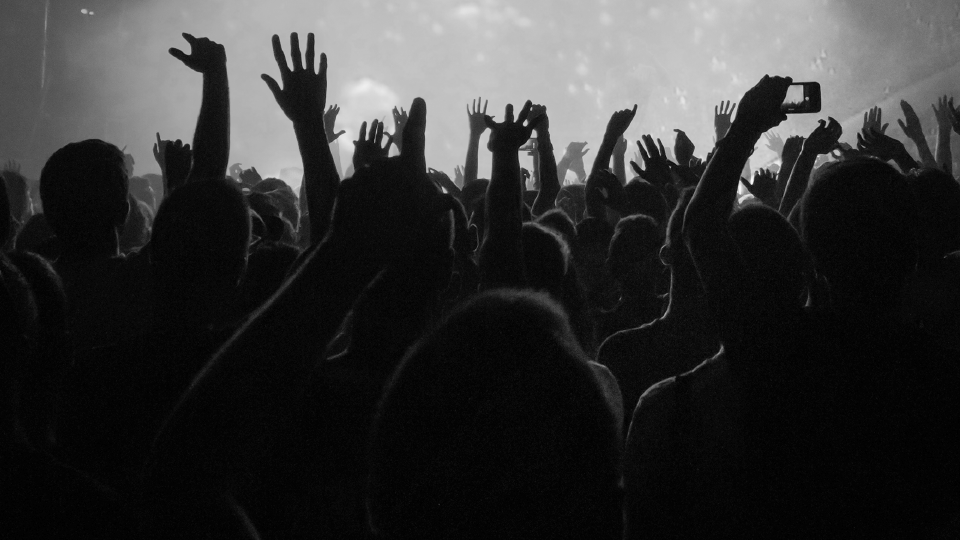 Image: Global Citizen
Arguably the pinnacle of Central Park's embrace of music and activism, the Global Citizen Festival has brought 60,000 people to the Great Lawn for five straight years to call for an end to extreme poverty.
Read More: Andra Day Is Rising Up as a Voice for the Voiceless
Over the years, artists like Beyoncé, JAY-Z, Rihanna, Kendrick Lamar, Neil Young, Carrie Underwood, Metallica, Major Lazer, Stevie Wonder, the Killers, Pharrell, and many more have performed alongside heads of state and other world leaders.
Billions of dollars have been committed by governments, NGOs, and private corporations to improve global education, access to water and sanitation, food security, energy independence, women's rights, and much more.
On Sept. 29, the Global Citizen Festival is returning to Central Park with Janet Jackson, the Weeknd, Shawn Mendes, Cardi B, Janelle Monáe, and John Legend, and many more influential figures to once again call for an end to extreme poverty.
You can find out more about this year's festival here.
---
The 2018 Global Citizen Festival in New York will be presented for the very first time by Citi. MSNBC and Comcast NBCUniversal will air a live simulcast of the Festival on MSNBC and MSNBC.com. The Festival will also be livestreamed on YouTube and Twitter, presented by Johnson & Johnson. Proud partners of the 2018 Global Citizen Festival include Global Citizen's global health partner and major partner Johnson & Johnson, and major partners P&G, CHIME FOR CHANGE Founded by Gucci, Verizon, House of Mandela, iHeartMedia, and NYC Parks. Associate partners include Microsoft, Great Big Story, and One Championship.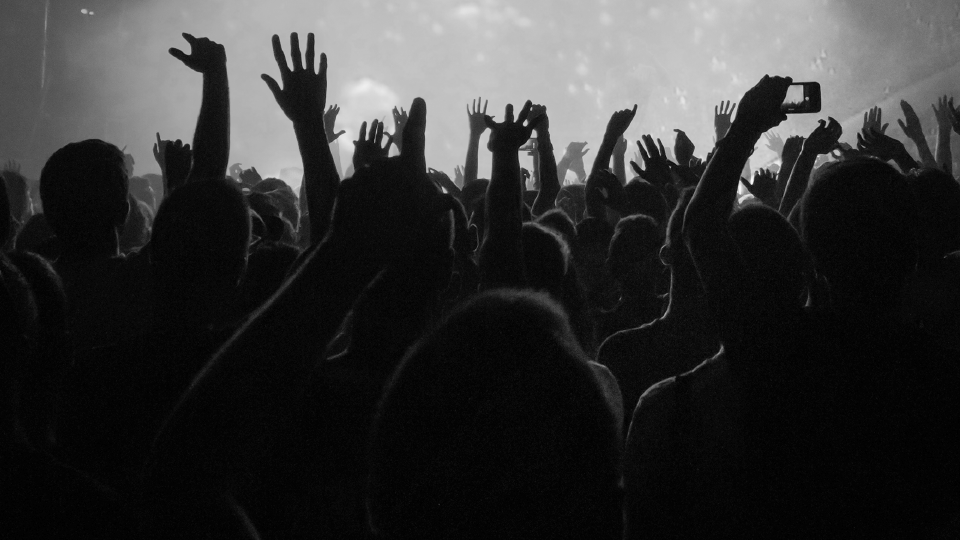 ---
This post was originally published in 2017 and has been updated to reflect details of the 2018 Global Citizen Festival in New York City.