Citizenship
6 Hilarious Reactions to the Queen's Speech to Open UK Parliament
"Why does the Crown need its own car? Couldn't the Queen have stuck it in a Tesco bag for life?"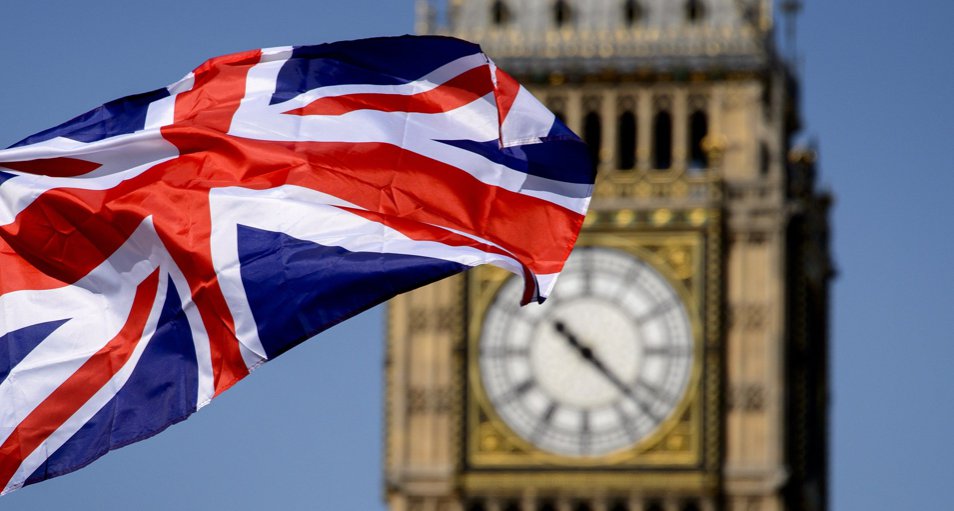 This morning the nation tuned into the Queen's speech, marking the state opening of UK Parliament. Queen Lizzie outlined 27 new bills detailing the intentions of the incoming government, ranging from Brexit to nuclear security, and lots in between. 
The main portion of the speech outlined proposals around Brexit, filling gaps in legislation around immigration, trade agreements, agriculture and fishery. Other aspects included a bill to tackle domestic violence and abuse, and a promise to ban letting agent fees. The government also recommitted to the UK's life-saving international aid budget, pledging to remain a global leader by continuing to spend 0.7% of Gross National Income on aid.  
However, missing from the speech were the Conservative Party's controversial plans on social care fees, which sparked outrage early in the electoral campaign. The speech also failed to mention the possibility of a Trump state visit.  
Twitter, however, wasn't paying attention.  
Instead it provided delightful entertainment through a number of weird and wonderful tweets. Here are a few of the best to guide you through the day!  
1) Blackrod's back again
"We left a Betterware catalogue with you last week???"...#QueensSpeechpic.twitter.com/h4GMOvDWs9

— Richard Harris (@cigarboyrick82) 21 June 2017
For those unfamiliar with the formalities of Parliament, the pomp and ceremony of it all is just too much. His full title being "The Gentleman Usher of the Blackrod" this position looks after the Houses of Parliament and has an important place in ceremonial duties. However, Blackrod's request to enter the House might have left people shouting, "Quick, close the curtains! Don't let them know we are in!"
2) OH those fields of wheat!
Our guess on what Theresa May said to Jeremy Corbyn at the State opening of Parliament. #QueensSpeechpic.twitter.com/qnrtQnm2A2

— News Worth Sharing (@NWSWorthSharing) 21 June 2017
"Hey, do you want to run through some wheat fields later on?" When will this joke end for  Theresa May? One news outlet tried to guess the small talk between the Prime Minister and the Leader of the Opposition, suggesting they won't be running through wheat fields together any time soon. 
Naughty.
3) Dennis Skinner completed his traditional entrance jibe
Brilliant quip from Dennis Skinner #QueensSpeechpic.twitter.com/LYyd9jpmQI

— I was a JSA claimant (@imajsaclaimant) 21 June 2017
Well known for being the most entertaining moment in all Openings of Parliament since 1989, Skinner, Labour MP for Bolsover, always manages to get a cheeky word in. This time around he landed with 'Get ye skates on. First race is half past two!" in reference to Royal Ascot, which the Queen is also attending this weekend.
To see some of Skinner's best Opening jibes to Blackrod click here
4) The Queen's hat
I enjoy that the Queen is wearing the colours of the EU flag. I like to think that this is some subtle act of rebellion #QueensSpeechpic.twitter.com/7YTF6sm12Z

— Charlie Smith (@charliersmith1) 21 June 2017
Twitter went into melt down as many found resemblance between the Queen's hat and the EU flag. Could Hat-xit be the conspiracy theory of 2017?
5) Is it Christmas already?
The annual Santa Claus Convention gets earlier and earlier every year. #QueensSpeechpic.twitter.com/022DQbe8Xm

— Tiernan Douieb (@TiernanDouieb) 21 June 2017
With the chamber donned in ceremonial robes, it looks like all the Santa Clauses are coming to town!
6) Whilst the rest of the nation is stuck on the tube, many questioned...
Why does the Crown need its own car? Couldn't the Queen have stuck it in a Tesco bag for life and put it on her lap? #QueensSpeech

— Briefcase Michael (@BriefcaseMike) 21 June 2017
The Imperial State Crown travels by car to the Houses of Parliament @RoyalFamily#London#QueensSpeech 👑 pic.twitter.com/ZnUZf2AJr6

— UN ACADEMY LLC (@UNFWA) 21 June 2017
Obviously too important to share a black cab or jump in with the Queen, the crown travelled in style once business was complete at Parliament. 
Say farewell, until next time, to the VIP £3million crown.