Many celebrities, historical figures, and world leaders had humble beginnings and rough starts to life that ended up shaping their perspective. Overcoming adversity  develops qualities that humans often look to for guidance and leadership. Education and opportunity need to be accessible for disadvantaged youth before they can achieve the goals in life that are necessary to become leaders in communities or in the world. Most of the time, the burden of poverty proves too great. Here are five examples of famous and influential figures who grew up poor and through creativity, ingenuity, education and other factors became globally recognized influencers in the world.
1. Ursula Burns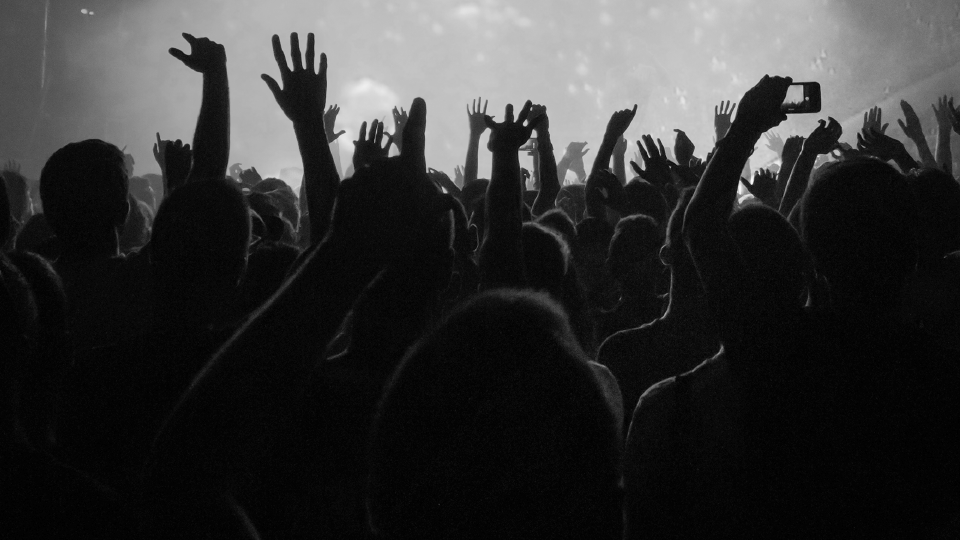 Image: Flickr: Fortune Live Media
Ursula Burns is the CEO of Xerox. A few impressive facts on Burns—she comes in at number 22 on Fortune's list of most powerful women. She is the first African-American woman to be the CEO of a Fortune 500 company, AND she is the first woman to take over the position of CEO in a Fortune 500 company after another woman. Achieving Global Goal 3 and 10 much? I think so.
In addition to her accomplishments, she grew up in extremely humble beginnings. Her parents immigrated to the US from Panama. Burns grew up in a housing project in New York, and started as an intern at Xerox in 1980.  Aside from ambition, talent, and being fearless, what else did Ursula Burns have access to in order to succeed and become the first African-American woman of a Fortune 500 company? Education.
Burns' mother worked incredibly hard and valued education above all for her children. Burns went to an all girls Catholic high school, and dreamed of becoming an engineer. She went on to receive a degree in engineering from NYU's Polytechnic School of Engineering and a master of science from Columbia University in Mechanical Engineering a year later. Burns is my favorite example of the power of women in STEM fields.
2. Narendra  Modi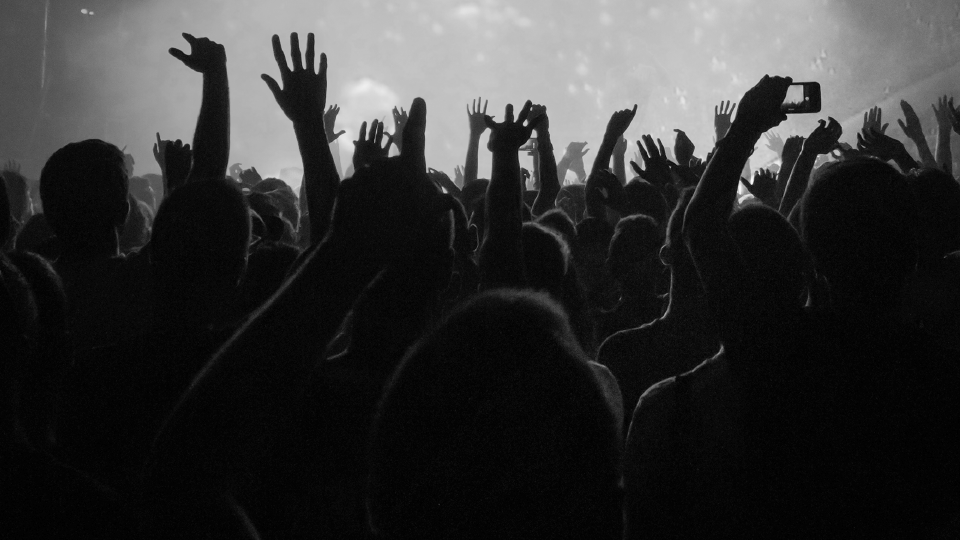 Image: Flickr: Al Jazeera English
The world's 13th most influential person according to Bloomberg's list of important people, Prime Minister of India Narendra Modi did not grow up wealthy or with privilege. The Prime Minister of India is an example of a world leader who had extremely humble beginnings.
A little background on PM Modi—leader of the Bharativa Janata Party he was elected as to be the 15th Prime Minister of India in May 2014. Modi grew up in Northern India in Vadnagar as one of six children to parents. Modi was part of the Modh-Ganchi caste in India, which is one of the Other Backward Castes (OBCs) or disadvantaged castes. The Modh-Ganchi caste is known as "oil pressers" and Modi grew up working before school with his father who ran a tea shop and his mother at the oil mill.
Fun fact—PM Modi is also the second highest followed politician on social media after President Obama.
3. Marina Silva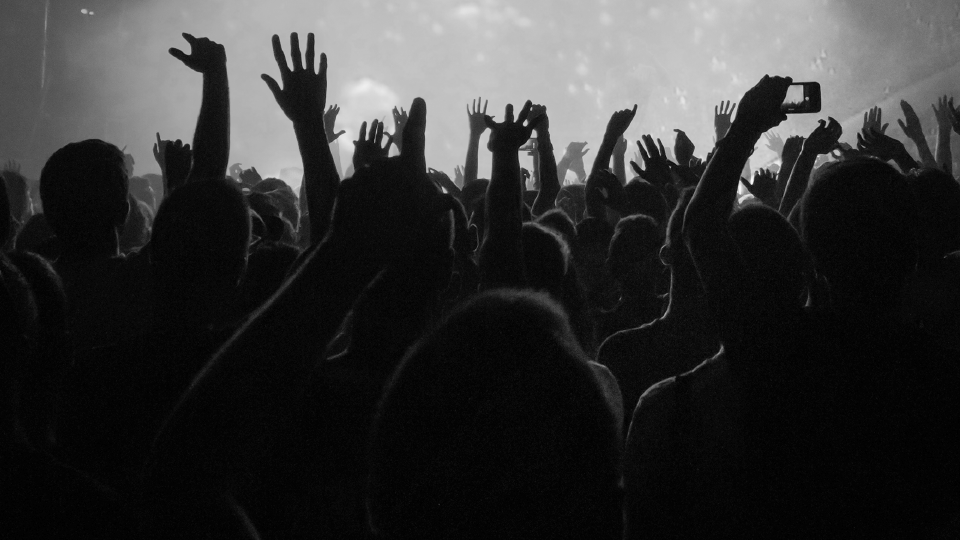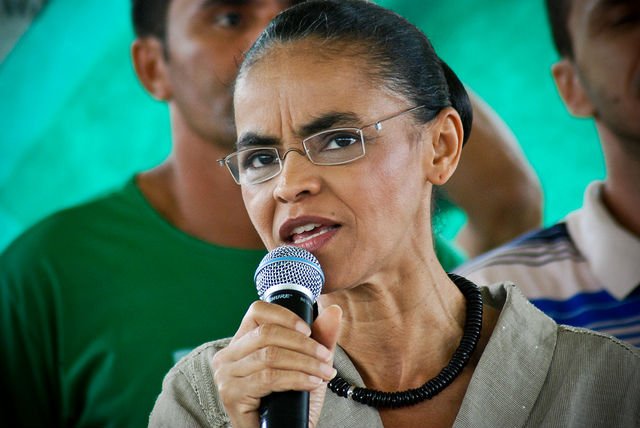 Image: Flickr: Talita Oliveira
Marina Silva is a Brazilian environmentalist, and current member of the United Nations Secretary-General's MDG Advocacy Group.  Prior to her work in politics and strong environmentalism in Brazil, Silva conquered five battles against malaria, did not learn to read until she was a teenager, and grew up in conditions of poverty, according to this article from Time magazine. She was one of eleven children, three of which died at young ages. And Silva's parents worked tirelessly as rubber tappers.
Silva's political career grew from activism to support rubber tappers. Silva became Brazil's youngest Senator ever at the age of 36 in 1994 and still is a powerful activist on the environmental front in Brazil and around the world.
4. Benjamin Franklin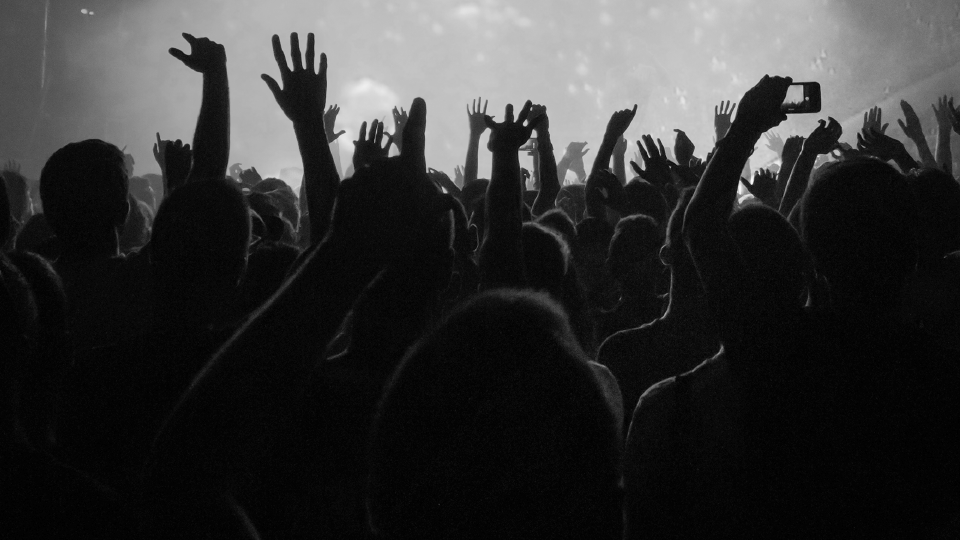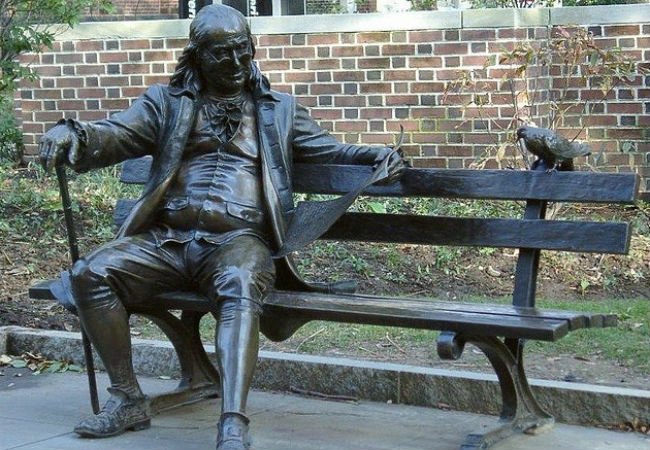 Image: Flickr: Rogelio
Benjamin Franklin is often known more as one of the founding fathers in US history. Franklin is credited with creating bifocals, that whole Daylight Saving Time, and a smokeless coal stove. But Benjamin Franklin had a financially fragile upbringing before co-signing the Declaration of Independence.
Franklin had to drop out of school at the age of ten to become an indentured servant to a printmaker. Considering he was one of seventeen children (that's a lot of mouths to feed) I find it incredible that a child with sixteen siblings who only attended two years of secondary schooling at Boston Latin School was able to write an autobiography, promote public health, and contribute in founding the US. (Side note: while Franklin was pulled from formal school, he was able to continue reading, writing, and learning during his servitude in printmaking which kind of reinforces the importance of education in a weird way.)
5. Jay-Z
Today, the neighborhood Jay-Z grew up in falls into the category of "gentrification." But when Shawn Carter aka Jay-Z was growing up the Brooklyn neighborhood of Bedford- Stuyvesant the area was incredibly dangerous and riddled with high rates of crime. Jay-Z spent his part of his childhood years living in the Marcy Housing Projects, and selling drugs after his father left to provide for himself and his mother according to RollingStone magazine.
Jay-Z has spoken on issues of poverty, and the challenges of growing up in a poor and dangerous neighborhood. As a man worth over half a billion US dollars according to Forbes, Jay-Z is one of the wealthiest hip-hop artists in the world. And he uses his influence to raise awareness on global issues that affect poverty. In 2006 Jay-Z met with UN Secretary-General Kofi Anan and pledged to use his worldwide tour that year to promote the need for clean water and sanitation. In addition, he performed at 2014 Global Citizen Festival and spoke further on the need to end extreme poverty.
---
Each of these influential people have come from childhoods marked by adversity and know first-hand the challenges of what it's like to grow up poor. Although these people have accomplished incredible things, no child should have to grow up in poverty. Children all over the world need access to education and I think each of these influential people show that when you provide basic services like education and access to healthcare, great things can happen.
You can GO TO TAKE ACTION NOW and help children have the chance to become educated leaders in the world.