Why Global Citizens Should Care
Hunger, unemployment, protests, and a region impacted by a pandemic are all problems that the third annual Latin American Foto Festival is tackling this year. Through an artistic and poetic approach, the 2020 edition is displaying the art of the best photographers in Latin America telling the most important stories closely tied to the United Nations' Global Goal to end extreme poverty by 2030. You can join us in taking action on this issue and the Global Goals here.
---
The Bronx Documentary Center is temporarily closed due to the COVID-19 pandemic, but it's a great opportunity for photography lovers to have virtual access to the gallery's third Latin American Foto Festival, an annual event that this year is taking place in the streets of New York and offering a variety of virtual workshops, tours, and panel discussions.
Curated by Michael Kamber and Cynthia Rivera, the Bronx Documentary Center's 3rd Annual Latin American Foto Festival is displaying works by artists from Colombia, Brazil, Puerto Rico, Mexico, Venezuela, Chile, and Argentina, and it shows photos from a number of long-term projects focusing on social issues.
Lujan Agusti, Luisa Dörr, Adriana Loureiro Fernandez, Leo Goldstein, Jorge Pachoaga, Adriana Parrilla, Jorge Pachoaga, Adriana Parrilla, Cesar Rodriguez, and the artist collective COVID LATAM are among the photographers displaying their work until Sunday, Aug. 2, and showing everything about Latin American culture.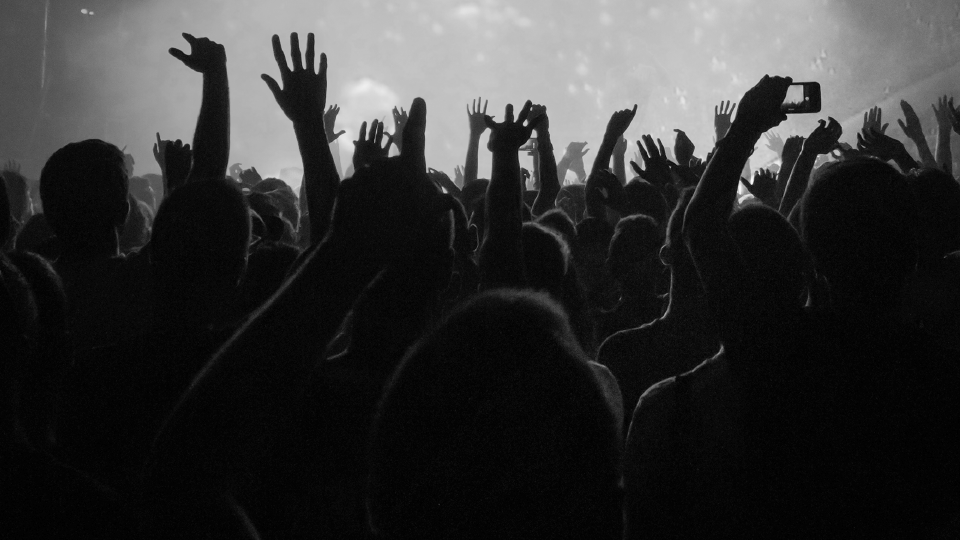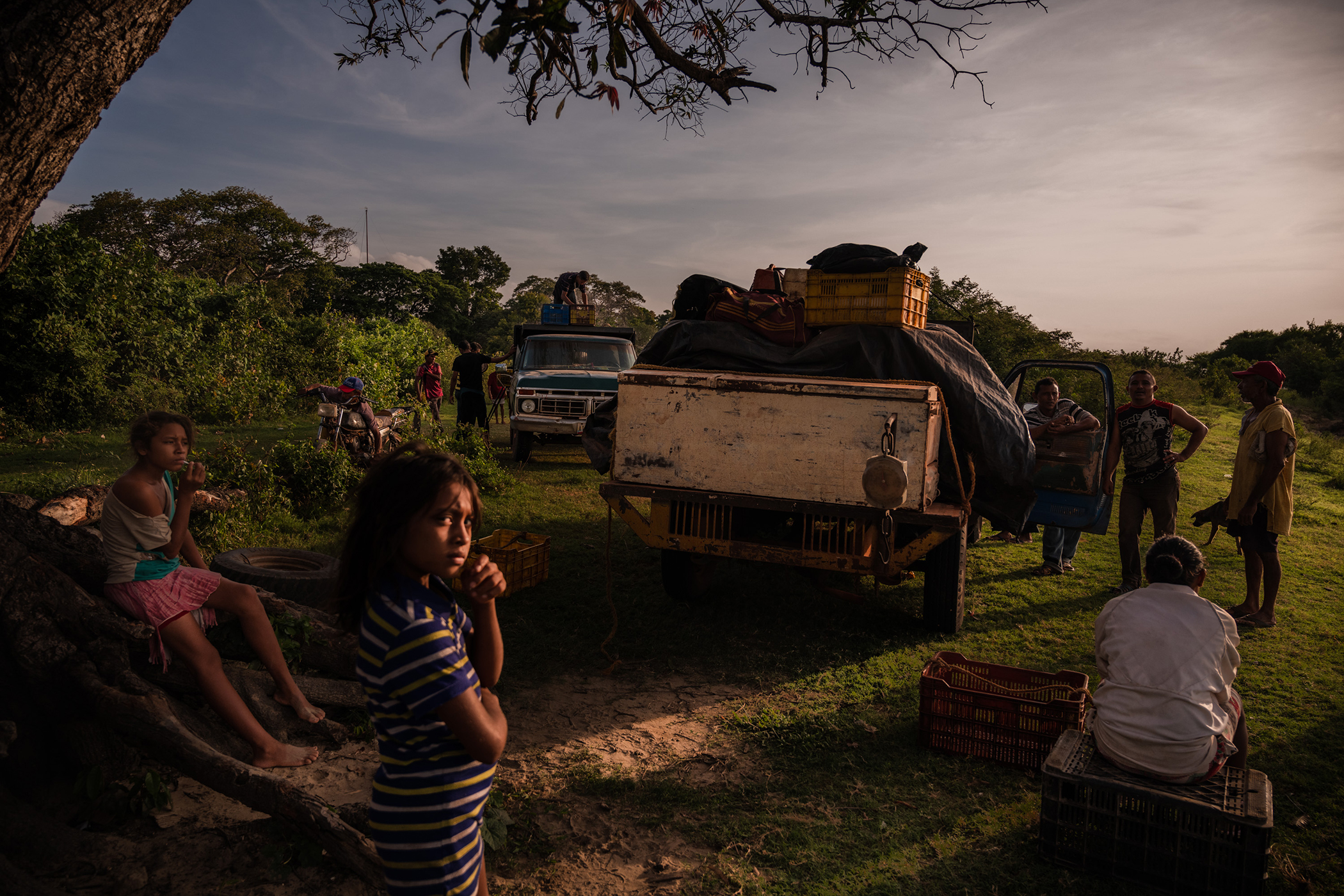 Venezuela.
Mayerlin Barasalte and her sister wait for fishermen to return with the catch of the night in Parmana, Venezuela, Dec. 4, 2019. The town depends almost entirely on fishermen for food.
© Adriana Loureiro Fernandez/The New York Times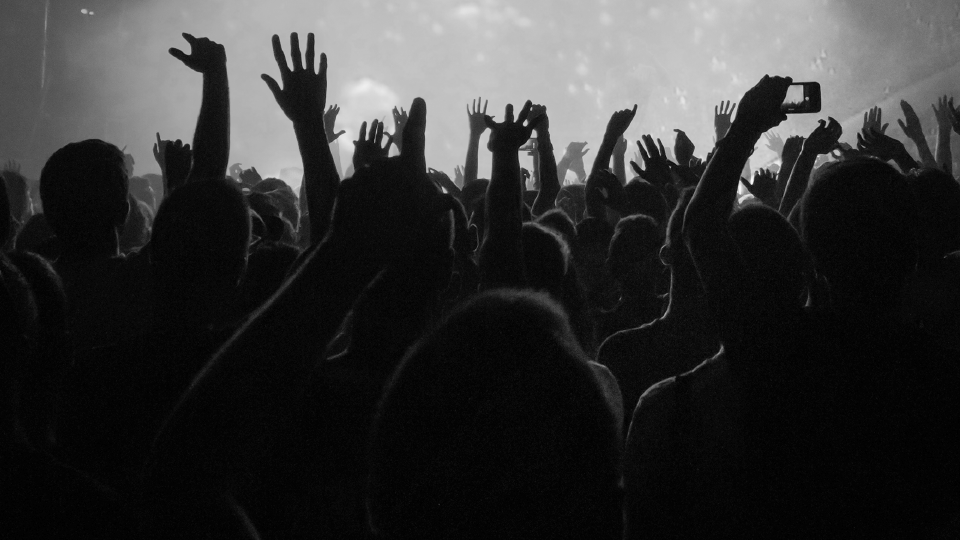 Veracruz, Mexico.
Portrait of Claudio. The use of the handkerchief is also typical from Coatepec, they do it to hide their identity, and wear it under the mask. From the gang "Cuadrilla de Juquilita", Coatepec, Veracruz, Mexico, 2016.
© Lujan Agusti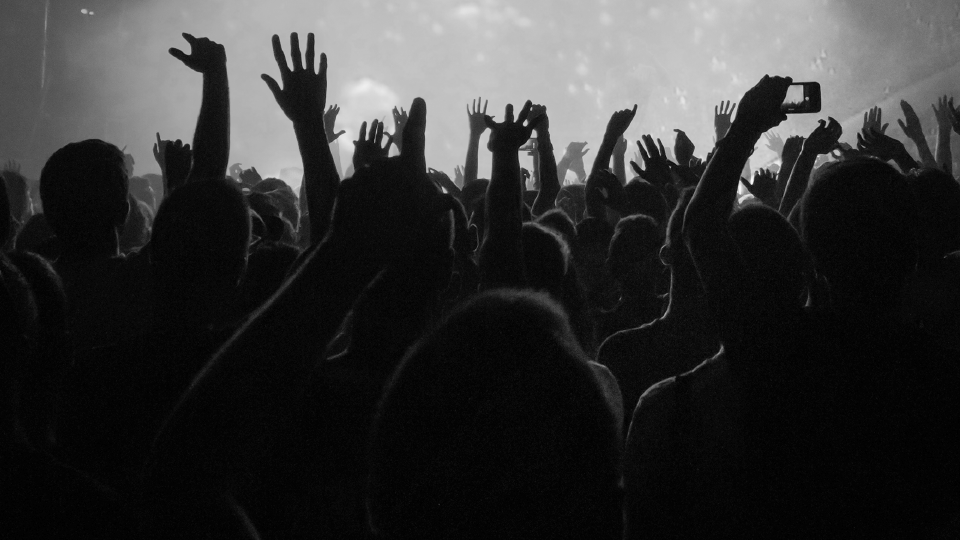 Guerrero, Mexico.
A young girl harvesting poppy in the mountains of Guerrero, Mexico. She doesn't go to school, she works taking opium from the poppy to help her family.
© César Rodriguez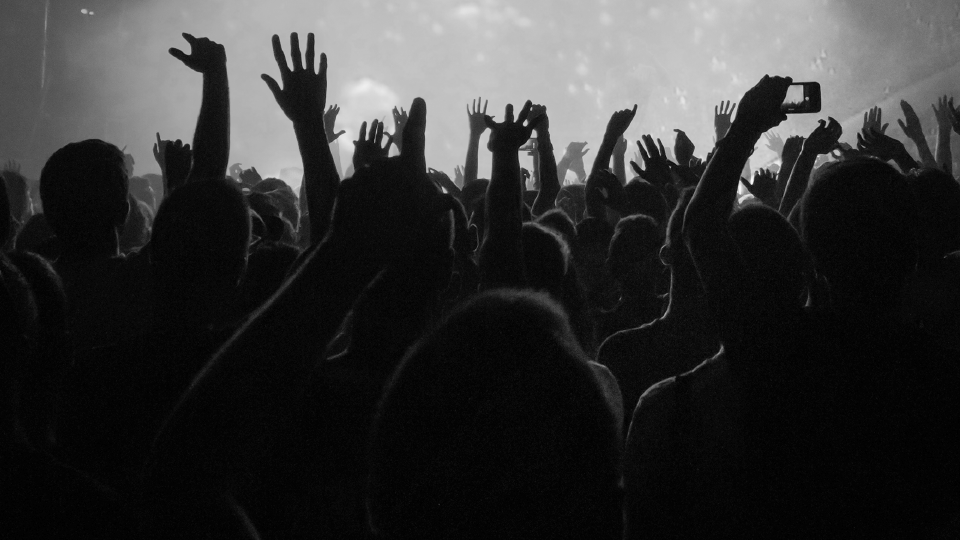 Brazil.
Yanca Cristina Oliveira de Souza, 22. "Since I was 10, I was taking part of beauty contests, I was named The Miss of the City of Barretos, Miss Cowboy, Miss Comercio, and a couple of others but the only contest that I truly dreamed of winning was Queen of the Independents, and today my dream came true. I want to do my best to represent the Festa do Peao."
© Luisa Dorr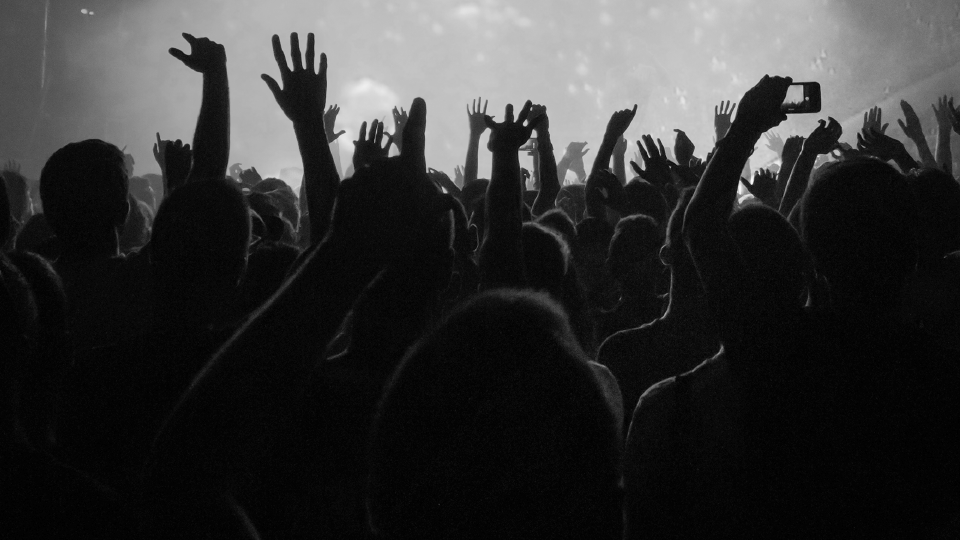 Santiago, Chile.
An officer in riot gear runs amidst smoke bombs towards protestors in Plaza Dignidad, formerly Plaza Italia, Santiago, Chile, Jan. 29, 2020.
© Eric Allende/Migrar Photo
Eric Allende is a photographer and audiovisual artist based in Chile, and the co-founder of Migrar Photo. His main interests — and the focus of his projects — are topics related to gender issues, housing, and social and environmental justice. His work featured in the Latin American Foto Festival this year shows the recent uprising in Chile, in which protesters stood up against corruption, inequality, and poverty. While he was covering the 2019 protests, he was injured as a result of police brutality.
"A person could go to a protest peacefully and come back with loss of vision, beaten, since the police attacked them — regardless of whether they were children, women, or elderly people — hitting and shooting them," Allende told Global Citizen. "However, it was also very inspiring to see so many protesters on the streets, regardless of their gender or social class. They all were tired of inequality in Chile."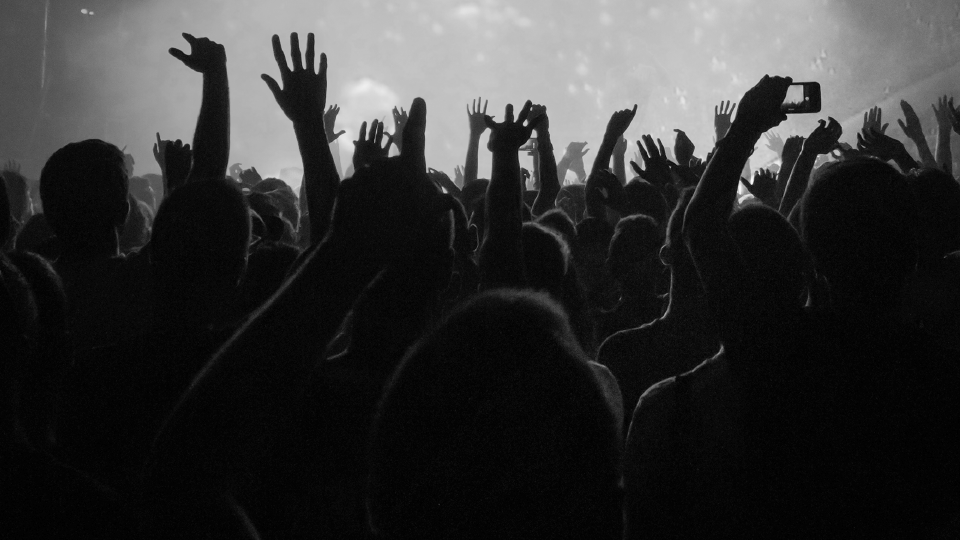 Protesters at night on the front of a truck hold a Mapuche indigenous flag that says "Chile Resiste." Calle Carabineros de Chile, Santiago, Chile, March 6, 2020.
Image: © Eric Allende/Migrar Photo
He added: "For me, there are two messages that I would like to show. The first is about people, the strength with which they fought. The union and companionship that occurred in the street; they didn't know each other but they were united for a cause. The other is repression, the violation of human rights conducted by government agents, supported by right-wing politicians who want to keep alive a subsidiary political, social, and economic model that reduces capacity to a minimum in areas like health, education, housing, and social security."
One of the most interesting projects of the festival is COVID LATAM, a collective of 18 photographers, half of them women, sharing the new reality of Latin America's vulnerable communities suffering the coronavirus crisis. 
COVID LATAM is a project focused on how COVID-19 is affecting Latin America. Its approach goes from an intimate visual layout to a more global vision, taking a look from multiple perspectives and regions. The collective covers 13 Latin American countries: Colombia, Brazil, Peru, Bolivia, Ecuador, Argentina, Chile, Uruguay, Venezuela, Guatemala, Costa Rica, Cuba, and Mexico. The photographers show the differences and similarities of the impact in specific areas, depending on the conditions, views, and response of each country. 
The story is told from a highly democratic perspective, where those who photograph are at the same time present within the narrative. Their daily lives, emotions, and social and spatial contexts also become a document. This extends to the cities that surround them, showing how each country is responding to the various challenges they face.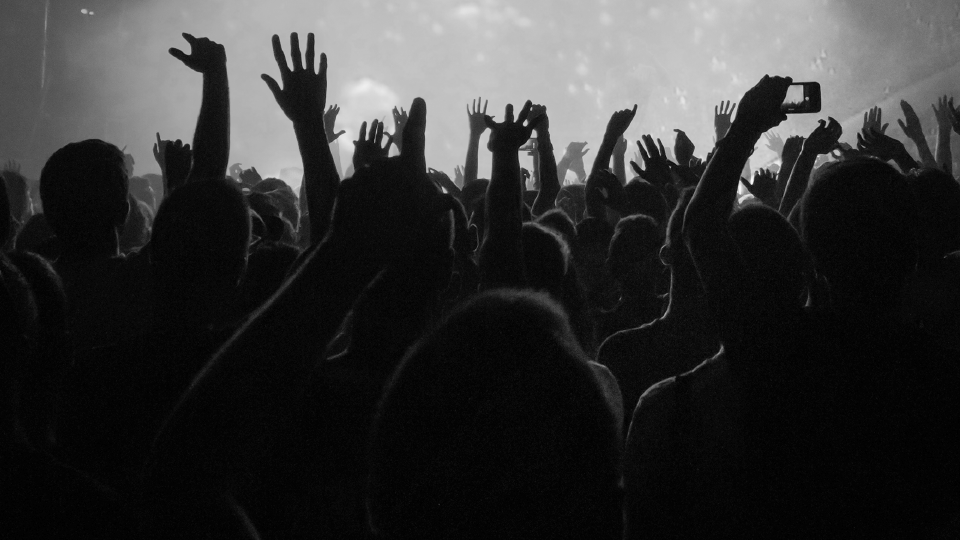 Wearing a face mask to prevent the contagious of the COVID-19, Kathy Velazquez, 30, takes a nap after working all night in her vegetables stand in Lima, Peru, April 11, 2020.
Image: © Rodrigo Abd/AP Photo/COVID LATAM
Rodrigo Abd is an Associated Press staff photojournalist from Argentina, currently based in Lima, Peru. He is a World Press Photo and Pulitzer prize winner, and his work for COVID LATAM is especially important and urgent.  
"I always worked to show the side of the most vulnerable people, and this time I wanted to be there, too," Abd told Global Citizen. "From the first moment that the [Peruvian] government declared the emergency, a series of events started to happen: people started to organize, making community meals to share in poor neighborhoods; migrants desperately wanted to return to their home countries, because in Lima, they didn't have a job; hospitals became crowded, with people trying to get access to emergency rooms and forming lines to get oxygen for their loved ones."
Abd said it was necessary to show how people are facing this pandemic, as a historical moment in the country and around the world. 
"The pandemic comes to expose all the structural problems that the country did not expect. The crisis of the health system occurs because it was not prepared. And now many Peruvians can confirm, for instance, that many parts of Lima do not have access to water, and they depend on a tanker truck to provide them with water. That is important since water is essential to wash their hands or clean the products they wash," Abd said.
He referenced a study that many people in Peru don't have refrigerators, forcing them to go to markets every day to buy food, putting them at risk of contracting the disease. 
"So there are a lot of problems, like transportation, crowding of people in the markets, lack of access to water, lack of infrastructure, lack of medical supplies — all things that expose those communities to the virus and made fighting the pandemic more difficult," said Abd.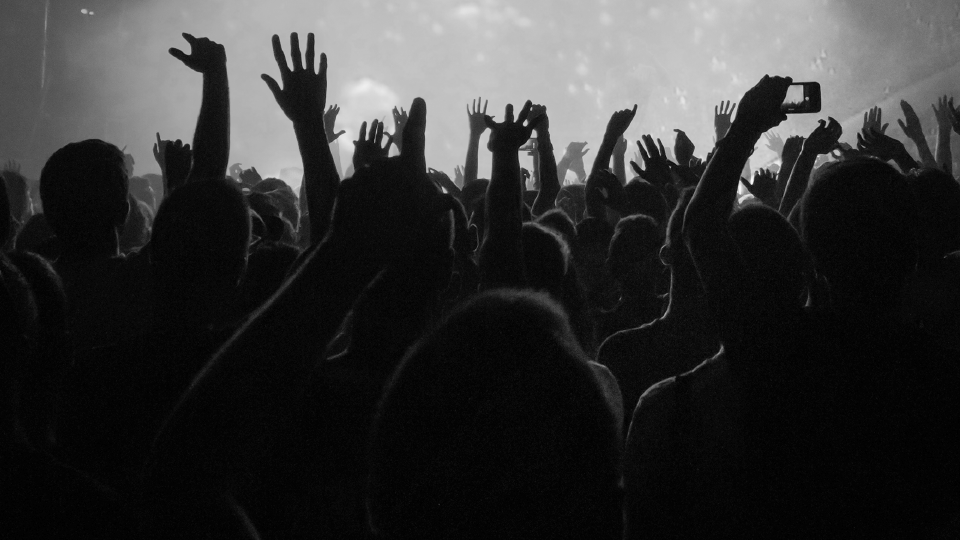 A self portrait of photographer Tamara Merino and her mother in Santiago, Chile. Together they do the daily exercise of accompanying, guiding and caring for themselves. They have adopted new routines and rituals to live together and respect each other.
Image: © Tamara Merino/COVID LATAM
Sebastian Gil Miranda, a photographer who is also part of COVID LATAM, is a documentary photographer, filmmaker, and visual artist focused on humanitarian, social, and environmental impact. 
"This pandemic is bringing us a message, since as humanity we need to face the inequality problems that we have as well as a huge mistreatment of the environment," he told Global Citizen. "That is the message that we are showing at COVID LATAM. We want this project to be important for people to reflect and work to try to solve these problems. For that reason, the group is formed by nine men and nine women because we want to highlight the importance of gender equality for a more fair, egalitarian and inclusive society."
He's trying to use his work as a "tool of social change." 
"I'm trying to show that despite all the pain, there is still life, dreams, hope, love. That really motivates me. It's inspiring to see people helping other people. During this pandemic I've been working with firefighters, for instance, at Villa 31, one of the poorest neighborhoods in Buenos Aires, where the COVID-19 affected the most. There I saw heroic moments, firefighters fighting a fire with a majority of women, working literally with no water trying to help other people. Something really inspiring and emotive," Gil Miranda said. 
"The message that I'm giving with my work is that in a post-pandemic world, we need to stop and think about this," he added. "We can't forget so easily what we lived. We need to rethink the way we're living, make a global change, and how we're damaging the environment. We need to live on a more equal, nice, and human system. If we don't do something now, we are going to be affected by much more than this crisis."
Interviews for this piece have been translated from Spanish into English. Quotes have been lightly edited and condensed for clarity.