Did you know that the 2012 Olympic Games in London, England, was the first time that every country has sent women to the games to compete as athletes? Yes, even countries with traditionally worse records on women's rights had female athletes representing them for the first time in the competition's 3,000-year history.
Gender inequality in sports is nothing new. Historically, women's participation in sports has been extremely low — mostly, because laws against women's participation in sports, or even women watching sports, have been very restrictive. In Saudi Arabia, for example, it was only in 2018 that women were finally allowed into football stadiums. 
Despite the barriers — which continue to include controversies around unequal pay and investment compared to men's teams and players, sexual harassment, and corruption — it feels now like we're in a world that is finally waking up to women's sporting prowess. 
With the 2023 FIFA Women's World Cup underway as of July 20 in Australia and New Zealand, women's football continues to thrive and grow, bringing in new and avid audiences. 
In the last year alone, several attendance records have been broken. Some 365 million people around the world watched the 2022 Women's European Championship, the highest-ever in the competition's history. The final between hosts England and Germany saw more than 87,000 in-person spectators — the highest single attendance ever for any men's or women's European national team tournament match.
So much of that success has come from the women themselves who have continued to advocate for their right to play the so-called "global game" of football. So against the backdrop of the Women's World Cup, we're highlighting some of the incredible footballers who are doing the work in advancing gender equality in sports and opening the door for young girls to follow in their footsteps. 
1. Megan Rapinoe, US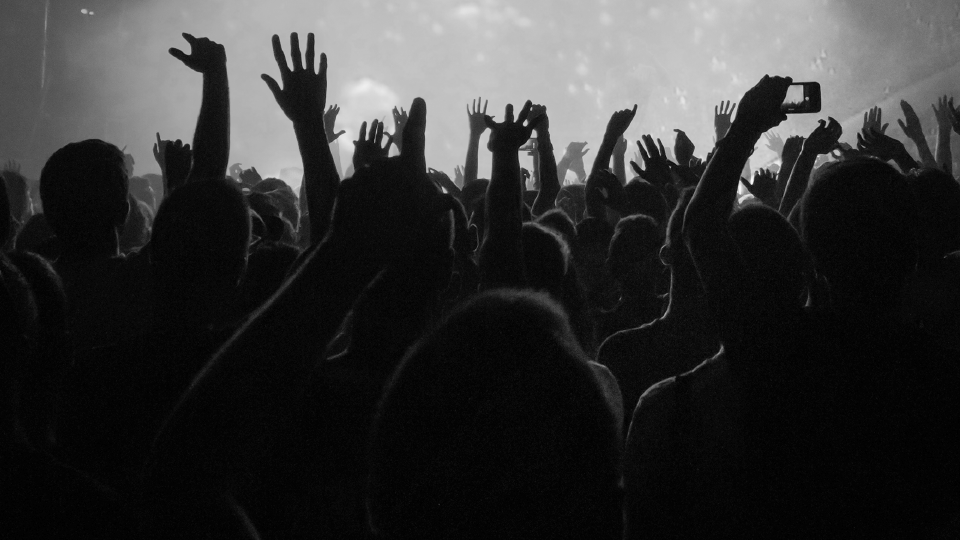 Megan Rapinoe during the US Women's National Team Victory Tour in 2019. (Credit: Lorie Shaull via Flickr)

Arguably the most popular US women's footballer of the last decade, 38-year-old Rapinoe plays as a forward for OL Reign in the National Women's Soccer League. She is an Olympic gold medalist, two-time Women's World Cup winner, and winner of both the Ballon d'Or Féminin and The Best FIFA Women's Player in 2019. 
She is also a philanthropist and an activist most notably known for joining Colin Kaepernick's kneel protest and being one of the outspoken leaders of the US Women's National Team's (USWNT) fight for equal pay — a fight they finally won in 2022 after a 6-year legal battle. 
Alongside USWNT teammate Alex Morgan, Rapinoe is also one of the first two women footballers to sign up for Common Goal, a pledge-based nonprofit movement in which football players donate 1% of their individual wages in support of soccer-related charities.
She is also one of the most notable athletes to criticize the U.S. Supreme Court's decision to overturn Roe v. Wade in June 2022 — she was one of 500 current and former athletes who called on the Supreme Court to support abortion rights in 2021. She is also an ambassador for Athlete Ally, a nonprofit organization working to end homophobia and transphobia in sports. 
Rapinoe will be playing at this year's World Cup, her fourth and last as she has announced that she will retire from football at the end of the current NWSL season. Make sure to follow Rapinoe and the USWNT's exploits at the World Cup, it might be the last time we see this iconic player on the global stage. 
2. Asisat Oshoala, Nigeria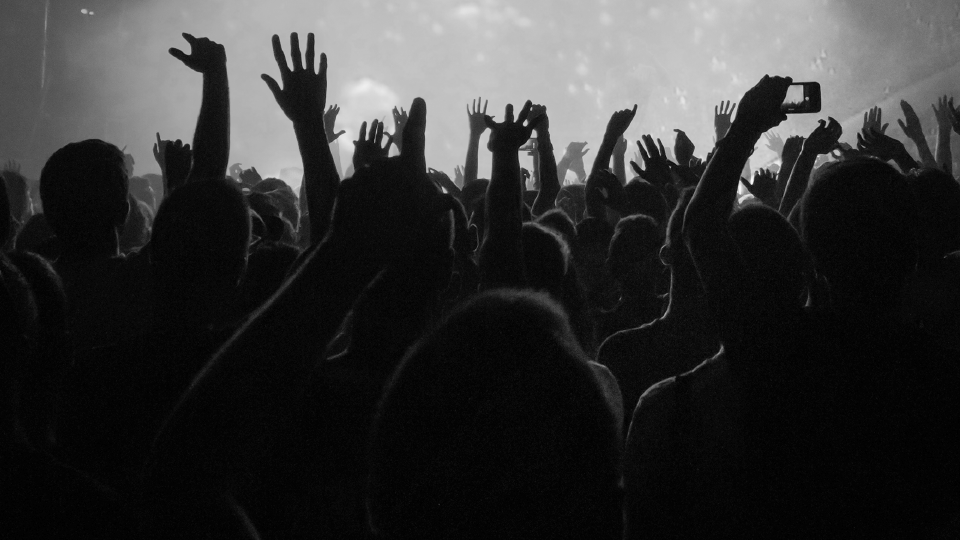 Wolfsburg's Kathrin Julia Hendrich, chases down Barcelona's Asisat Oshoala during the Women's Champions League semifinal, first leg, soccer match between Barcelona and Wolfsburg at Camp Nou stadium in Barcelona, Spain, Friday, April 22, 2022.
Image: AP Photo/Joan Monfort
Although only 28 years old, Oshoala is already the most successful African female footballer ever. She plays as a forward for Spanish Liga F champions Barcelona and the Nigerian women's national team, and is widely regarded as the greatest African woman footballer of all time. 
She is the ​​first African (and Nigerian) footballer to score in a UEFA Women's Champions League final and also the first African woman to win the competition. In 2021, she became the first African woman to win the Pichichi Trophy (presented to the leading goalscorer in the highest level of league competition for women's football in Spain), and in August 2022 became the first African woman nominated for the Ballon d'Or (she is nominated again this year). She has also won the African Women's Footballer of the Year Award an amazing five times. What an icon, right? 
Oshoala is also a big advocate for women's participation in sports, especially football and works to help young disadvantaged girls get into the sport through her namesake nonprofit the Asisat Oshoala Foundation. 
"I thought about the things I've been through as a young girl growing up, the difficulties trying to convince my parents and also not having so much opportunity in my environment," she said in a Reuters interview. "I know that this same situation is still happening with girls all over the world and I just try to do my part.". 
"I know how difficult it was for me growing up," she added. "So, I just try to create more opportunities for these girls."
Through her foundation, the Nike ambassador hosts the annual Football4girls tournament in Lagos, Nigeria to give young girls the support and empowerment they need to follow in her footsteps through access to facilities, training, gear, and scholarships. 
3. Leah Williamson, England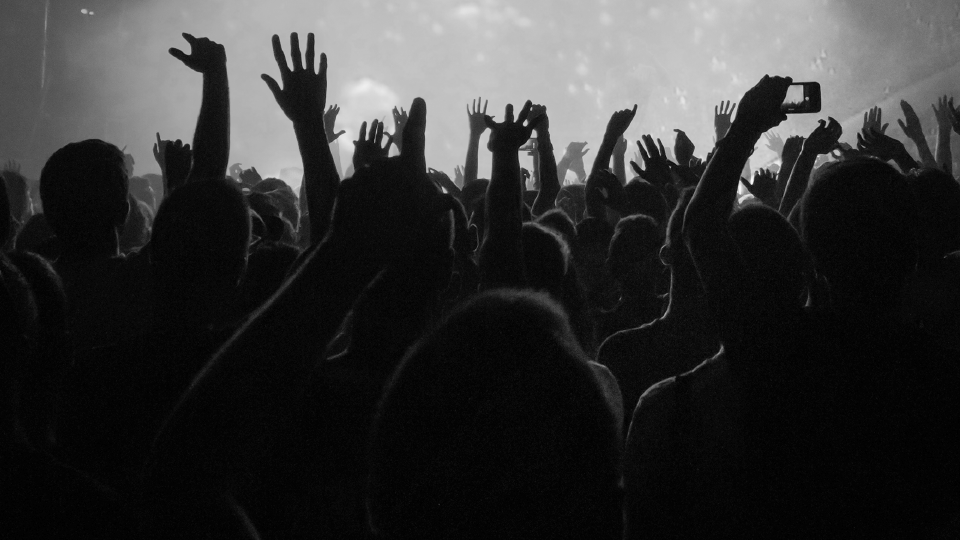 Leah Williamson during a game for the England women's national team in June 2022. (Credit: Girls on the ball Photography via Flickr)

Williamson plays as a defender for both the England national women's team and Arsenal Women FC in England's Barclays Women's Super League (WSL). 
Just last year, at the UEFA Women's Euro 2022 tournament, Williamson captained the England women's team to the country's first major international senior football trophy of any kind in 56 years, and the women team's first international trophy. She made the most ball recoveries at the competition and was named to the Team of the Tournament. Since then crowds at WSL games have increased by 200%.
Shortly after that triumph, Williamson together with club and international team-mate Lotte Wubben-Moy, petitioned the UK government to ensure equal access to football for boys and girls in school.
Thanks to their activism, schools in England are now required to offer girls and boys equal access to sports, including football, and deliver a minimum of two hours of physical education (PE) per week — championing both gender equality, and the health and well-being of children across England. 
"The most important thing is that girls get equal access because you are then giving them the opportunity to choose to play football. That's the biggest barrier — that was the biggest barrier for me. Accessibility is the first step," she told The Mirror in March. "I want young girls to see football as an option."
You can officially consider us Leah Williamson stans now. 
Unfortunately, she won't be at the World Cup after a season-ending Anterior Cruciate Ligament (ACL) injury back in April. We will definitely be keeping an eye out for her return!
4. Ada Hegerberg, Norway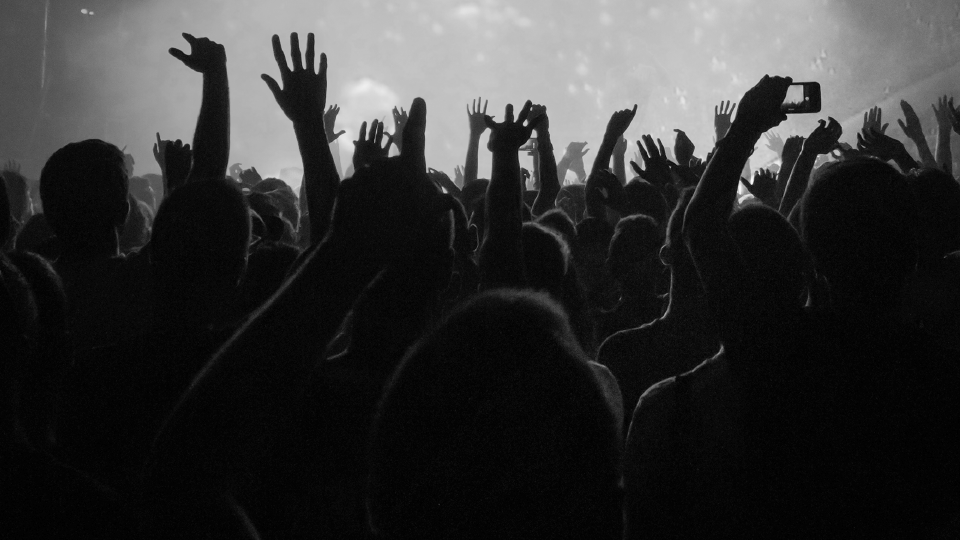 Ada Hegerberg with former Norwegian Prime Minister Erna Solberg in 2018. (Credit: Eirin Larsen, SMK via Flickr)

Hegerberg plays as a forward for Division 1 Féminine club Olympique Lyon and the Norway women's national team, and at 28 years old she is already a legend. 
Hegerberg was the first ever recipient of the Ballon d'Or Féminin, which she received in 2018, and holds the record for most goals in a UEFA Women's Champions League season (15). She is currently the all-time highest goalscorer in UEFA Women's Champions League (59) and she has won the competition six times with Lyon.
She has also twice been named BBC Women's Footballer of the Year, and holds another record as the quickest football player in either of UEFA's men and women's champions league competition to score 50 goals, doing so in just 49 games. 
Off the pitch, Hegerberg is also a vocal advocate for equality in women's football. In 2017, she quit the Norwegian national women's team in protest over gender inequality and the treatment of female footballers at the Norwegian Football Federation (NFF). She did not return until 2022, after Norway had granted equal pay for its men's and women's teams. 
Back in June 2022, she paid a touching tribute to the victims of a shooting at a gay nightclub in Oslo during a match between Norway and New Zealand, holding up a rainbow band as a sign of respect and solidarity. 
Hegerberg has been named to the Norwegian squad for the 2023 Women's World Cup so make sure you tune in to watch her score some goals — it's almost guaranteed!
5. Vivianne Miedema, Netherlands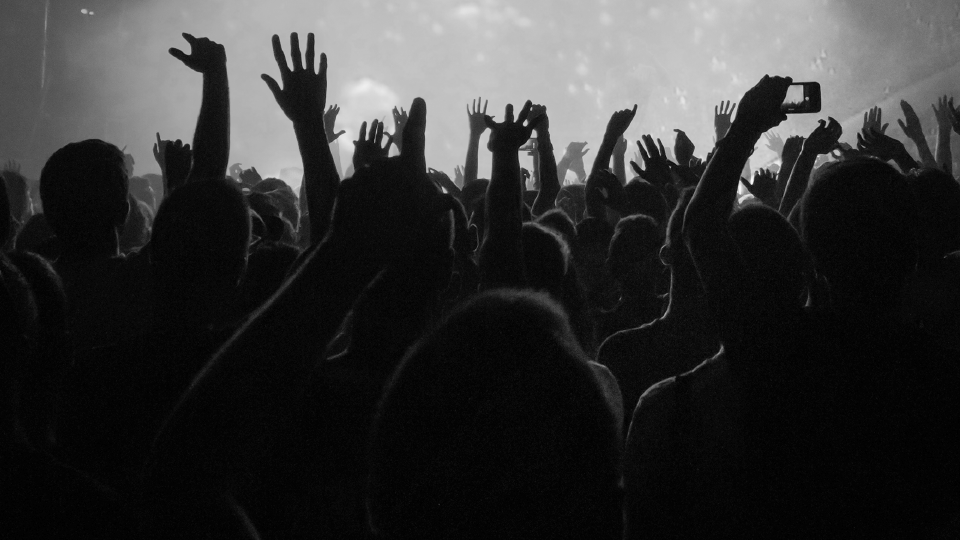 Vivianne Miedema during a game for Arsenal Women FC in Oct. 2019. (Credit: GirlsOnTheBall via Flickr)

Widely regarded as one of the greatest forwards in modern women's football, Miedema plays for Arsenal Women FC and the Netherlands' women's national team. 
An absolute star on the pitch, Miedema is currently the all-time leading goalscorer in the WSL and the first player in WSL history to score against every team they've faced. She has also scored more goals for the Netherlands than any other player — male or female. 
Miedema has won the UEFA Women's Euro, two German titles with Bayern Munich, and one WSL title with Arsenal. She was named BBC Women's Footballer of the year in 2021 and has been nominated for the Ballon d'Or Feminin three times. 
Off the pitch, she is an activist and philanthropist too. Miedema is an ambassador for War Child, a nonprofit organization supporting children in war-affected areas around the world. She has also joined the likes of Megan Rapinoe in committing 1% of her salary towards community charities working with young people as part of the Common Goal campaign. 
Extremely sad and angry about what is happening in Ukraine right now 💔

No child should be part of #war. Ever.

💛💙❤️

Support @WarChildHolland to help children in need ⬇️ https://t.co/6kMjfsOWBm

— Vivianne Miedema (@VivianneMiedema) March 3, 2022
"I'm lucky to be living my dream and I feel the responsibility to help others live theirs too. I'm excited to … be able to really scale the impact I can have off the field," Miedema told the Guardian in 2021.
Last year, she led Common Goal's emergency response to support the victims of Russia's invasion of Ukraine, alongside AS Roma player Paulo Dybala. She's even co-authored a children's comic book too! 
Unfortunately, Miedema will not be at the World Cup as she is recovering from an ACL injury but we will be on the lookout for her return to the pitch! Hint: she's already back in training.
6. Khadija 'Bunny' Shaw, Jamaica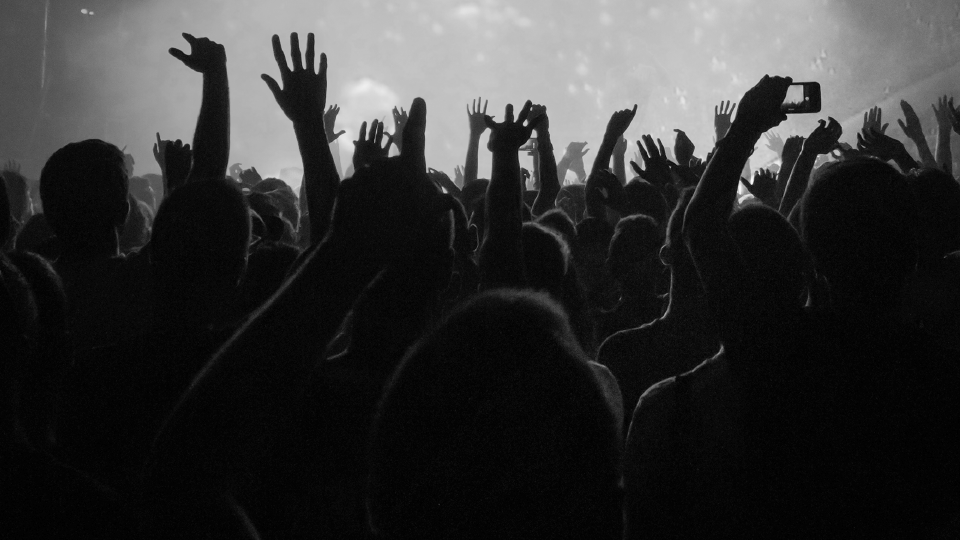 Khadija 'Bunny' Shaw (L) playing for Jamaica during the Concacaf Women's Olympic Qualifying Championship in February, 2020. (Credit: Canada Soccer via Flickr)

Shaw plays as a forward for Manchester City in the WSL and the Jamaican women's national team. 
An electric talent, Shaw was part of the first Caribbean team to ever qualify for a Women's World Cup in 2019 and was named the 2022 CONCACAF Female Player of the Year in May, becoming the first-ever player from the Caribbean to receive the award. She is also the all-time leading scorer for Jamaica, across both the men's and women's teams.
She has broken records at club level too, becoming Manchester City women's highest-scoring player in a single season in the just concluded 2022/2023 season. 
Shaw is known to be vocal about the importance of breaking down barriers for girls in sport, drawing on her own experiences growing up in Spanish Town, Jamaica, having to play with boys just to get a chance. 
"When I was younger, I didn't have a female football role model. I was just playing and wherever you end up, you end up," she said in an interview with Manchester City. "The young girls now have female footballers, not just myself, but other players on my team that have had the opportunity to play professionally."
Shaw and the Reggae Girlz, as the Jamaican women's national team are affectionately known, will be looking to make their mark at their second-ever World Cup this year, so keep an eye out!