Through the past decade, as Nigeria has faced various challenges including several recessions, insecurity, and extreme poverty, its entertainment and technology communities have remained constant signals of hope.
According to consulting firm PricewaterhouseCoopers (PwC), Nigeria's entertainment industry is projected to grow from $7.7 billion in revenue in 2021 to $14.8 billion — almost double — in revenue by 2025. Meanwhile, Nigerian technology startups raised a whopping $678 million in funding in the first four months of 2022 alone — a third of all funding raised in Africa within the time period and a 137% increase compared to the first four months of 2019. 
From Burna Boy and Tems to Netflix shows, and fintech companies Flutterwave and Piggyvest to a proven global appetite for Nigerian software developers, there is more than enough proof that these two industries hold a critical place in shaping Nigeria's future. 
But all of this is not without challenges. Despite all the positive activity in the Nigerian technology space, internet access is still a dream for millions of Nigerians as more than half of the country's 200 million people do not have access to the internet or any digital services. 
The country's power supply issues further add to a widening digital gap, alongside high internet costs and slow average internet speeds. All against a backdrop of astronomical unemployment rates (more than 33%), rising hunger and costs of living, and increasing poverty rates.
With one of the world's largest youth populations, Nigeria (and Africa) is well-placed to develop a powerful digital economy that could have "transformational impact" for the country, according to the World Bank. 
This is the opportunity that activist Oladiwura Oladepo, executive director and co-founder of Technology for Social Change and Development Initiative (Tech4Dev), is looking to leverage by using technology as a tool through which millions of Nigerian youth can be empowered. 
Oladepo is the winner of the 2022 Waislitz Global Citizens' Choice Award, which will see her receive $50,000 in funding to support her work as well as, alongside her two fellow award winners, receive networking support to accelerate and scale their impact. The award presented by the Waislitz Foundation and Global Citizen is supported by the leading US and Australian-based cellular medicines company, Mesoblast.
We caught up with Oladepo to learn more about her work, why it's important, and how technology can be a powerful tool for fighting extreme poverty. 
GC: Where and how did you grow up? 
Oladepo: I grew up in Ibadan, the capital of and the most populous city of Oyo State, Nigeria in a modest family of seven. I have four other siblings (two girls and two boys). My dad is a professor of public health while my mum is a registered nurse; they both dedicated their lives to saving lives and helping people with diseases of public health significance. I grew up seeing them do this and I dare say, it shaped me to become who I am today.
Can you tell us more about that?
My parents are very dedicated and diligent people. I learnt to be tenacious from them and they brought my siblings and I up to know that "impossibility" is just a word.  They raised us in such a manner that we were allowed to be independent and we could make decisions on our own: I decided what high school I wanted to attend all the way to deciding what courses I wanted to study as an undergraduate.
The girls weren't raised any differently from the boys and we all grew up self-sufficient such that regardless of any difficulties that came our way, my sisters and I were already equipped to solve them with little or no help. 
My parents were very deliberate about my sisters and I in such a way that we weren't raised to be fragile, nor did we feel we couldn't do something or achieve success because of our gender. We were raised to be strong African princesses.
I would say all of these teachings and upbringing shaped me to become who I am today. Although my daily activities require me to think on my feet and sometimes make sporadic decisions, I'm able to do this easily because I've been equipped for it by my parents.
How would you describe what you do in a sentence? 
Using technology to advance sustainable human capital development in Africa.
What inspired you to create Tech4Dev in the first place?
In 2014, during the Ebola crisis in Nigeria, my co-founder Joel Ogunsola and I had a roundtable discussion with my dad (a professor of public health) and we were all concerned about how Nigerians could be sensitised about the Ebola virus and also protect themselves from contracting or spreading it.
The idea was to provide relevant information about the disease promptly. So, we decided to build a website which, at the time, received over one million unique visits. We had solved a problem, so the next step was to figure out the next problem we could solve. 
The dream was to solve the world's greatest problems using technology so, in 2016, we established Technology for Social Change and Development (Tech4Dev). We had initially started with three focal problem areas: education, civic engagement and active citizenship, and public health. We zoomed in on one focal area in 2019 and this was education.
Our impact core was remodelled as a nonprofit that creates access to decent work and entrepreneurship opportunities and platforms for Africans through digital skills empowerment and advocacy.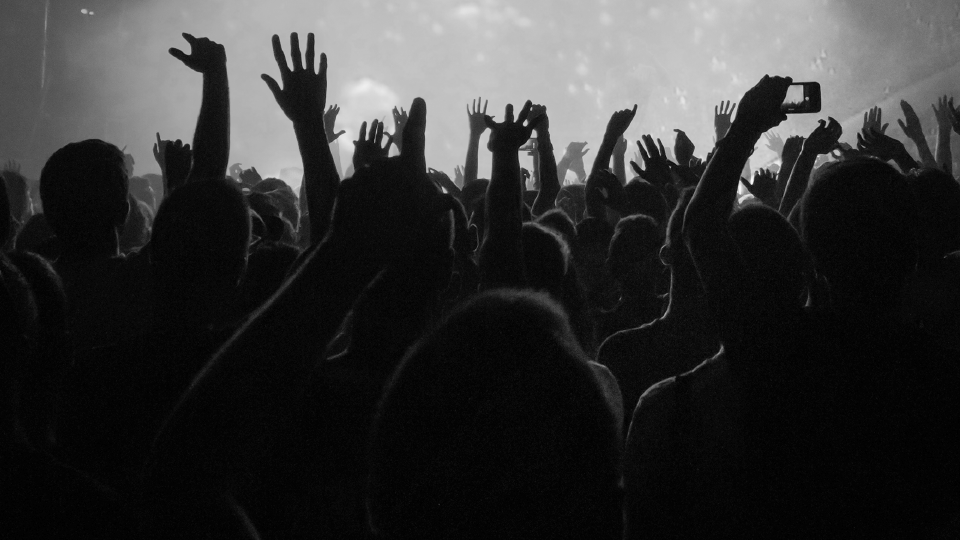 Image: Tech4Dev
Our globally recognised initiative, Women Techsters, was inspired by our drive to create opportunities for improved economic livelihood for young African women, especially in underserved communities through digital skilling. 
The journey started with our "Code for Impact Program" where we equipped 70 girls and women in tertiary institutions with coding and analytical skills working with Hacey Health Initiative, Access Bank, and the US consulate in Nigeria. The outcome of that program propelled us to expand our impact reach and we worked with the support of Microsoft on Nigerian Women Techsters, that reached over 2,400 women across 12 states in Nigeria. 
Based on the success stories of the women from Nigerian Women Techsters, we launched Women Techsters in 2021, aimed at reaching 5 million girls and women across Africa by 2030.
Over the last six years, Tech4Dev has impacted over 45,000 people directly and has reached 10 million people through our programs and social media engagement, with beneficiaries from 31 states in Nigeria and across 15 African countries.
Can you describe a specific event or moment that drove you to activism?
While I was at Yale School of Management, I was sharing my ambition to establish a tech start-up in Nigeria with a friend who is Chinese-American and she mentioned that she had been coding since she was 9 years old. That blew my mind because an average child in Africa cannot afford to have such a dream, thereby limiting their chance to compete on a global stage. 
It became apparent to me that there was a problem to be solved. Imagine if every child in Africa could afford to dream of and even access such opportunities, we would have successfully empowered an entire generation. 
I knew then like I know now that; first, we needed to demystify the stereotypes that exist in the technology space; second, we needed to create access to decent work and entrepreneurship opportunities for Africans through digital skills empowerment and advocacy and; third, we needed to continue to expand our reach till we meet our set goal of empowering 5 million women in digital skills by 2030.
What were your greatest challenges along the way, and what are the greatest challenges you face as an activist in Nigeria? 
My major challenge has always been in the deep-rooted bias that exists in the technology ecosystem. The mindset of an average girl or woman cannot conceive the idea of learning digital skills or starting a career in technology. 
Again, this mindset is rooted in a deeply patriarchal society where the men control the technology space and it feels impenetrable and inaccessible for women. A stereotype that has also been largely peddled by parents, guardians, communities, and the media. 
It seemed important for us to break the gender stereotypes and prove to women that they can be whomever they want to be and they can use the skills they learn to fend for themselves. This is why we started the Women Techsters program.
The problem we were trying to solve when we initiated the Women Techsters is to bring women closer to the economic opportunities that exist within the technology ecosystem, and create a gender balance within the ecosystem improving the outcomes of technologies built by creating unbiased technologies.
Another recurrent challenge that is peculiar to the African countries we work in is that even though our programs are zero cost and tuition-free, some of these beneficiaries cannot afford the basic equipment, like laptops, needed to learn. 
This is the sad reality we are faced with. In countries like Nigeria, our beneficiaries are also plagued with the issue of irregular power supply and little or no access to fast, reliable, and affordable data. We have to devise various means to partner with like-minded organisations willing to support these women.
Why is your mission important to you personally — and how it will help to end poverty?
Although I grew up in what you would call a modest home, my family was considered one of the privileged ones in my neighbourhood. Growing up, there were a lot of families that couldn't afford to send their children to school — some girls only had the privilege of primary school education, while some who finished secondary school or high school couldn't afford to further their education because their parents believed a girl child is not worth such investment. 
So, a lot of them became teen parents and had to do menial jobs to make a living and the same was the fate of their mothers.
This exposure I had as a child made me realise how different things would have been if these girls had access to opportunities for decent living and financial freedom, or if their parents were empowered enough to have decent jobs.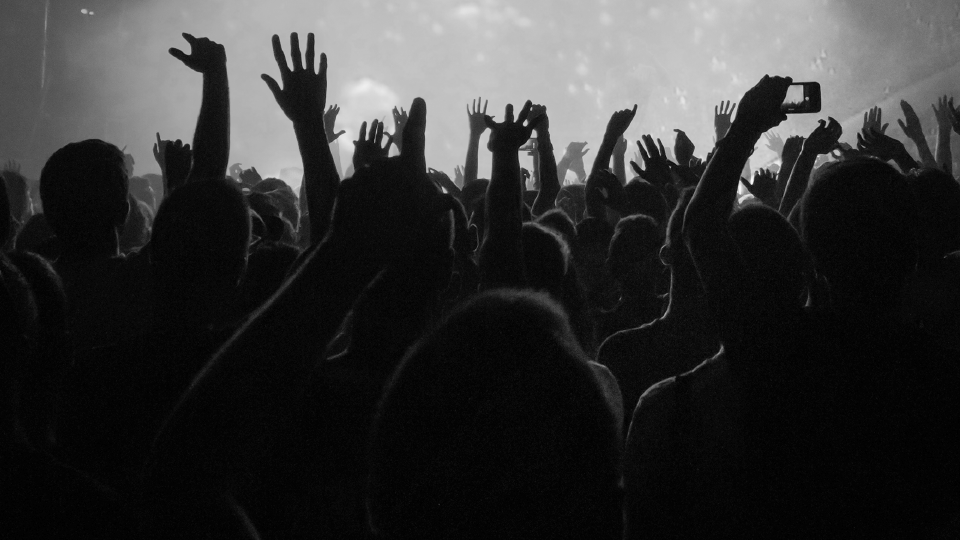 Image: Tech4Dev
This is what the Women Techsters Program seeks to solve. We empower girls and women, especially in underserved communities with in-demand digital skills that give them access to decent work and improved economic livelihood. This has helped us improve the outcomes of job prospects for our beneficiaries by over 50%.
We believe that when you train a woman, you train a nation, because women have the capacity to multiply investments thereby making it easy to have ripple effects, especially on their immediate family and community. 
On paper, one woman's means of livelihood is being improved but we see it as empowering a household and reducing poverty in Africa.
What's one thing you wish people knew connected to your work? 
Starting a career path in technology is not as difficult as it seems. There are a lot of career paths within technology and some do not have anything to do with writing a line of code, which a lot of people believe is difficult. Some examples are product design, product management, data analysis, and so on. All that is required is your determination and a strong belief in yourself.
What would your message be for Global Citizens out there inspired by your work?
To me, global citizenship transcends local impact. It involves acknowledging that there's a problem to be solved and immediately mobilising resources to solve them. It is taking action to overcome all of the world's challenges sustainably. Most importantly, it is realising that there is strength in numbers and that together, we are powerful and we can ensure lasting change in the mission to reduce poverty.
My message to Global Citizens out there would be to support women in whatever capacity they can. Support initiatives that empower women; sponsor, mentor, or push them towards opportunities that will empower them as we do at Tech4Dev.
Do whatever you can not to be part of the problem but consciously solve the problem. Women deserve equal opportunities in the tech space. Although we are far from bridging the gap, it's only a matter of time and effort.