News
Demand Equity
16 Podcasts From 2016 Every Global Citizen Should Listen To
Download these podcasts for your holiday travels, or listen at home.
Whether you're commuting to work, cooking dinner, or going on a run, podcasts are an incredible tool for immersing yourself in some of the best storytelling and news from around the world. With the click of a button you can transport yourself to a famous chef's kitchen, or a far-away country in the midst of civil war, or a packed arena during Game 7 of the NBA Finals. 
Available in most cases as free downloads, and ranging from daily to monthly, podcasts run the gamut from the simple to the sensational. They don't ask much of their listeners, but can give a lot in return. 
The holidays are a great time to discover new podcasts, or start listening to them for the first time. Here are 16 of our favorite ~global~ podcasts that made waves in 2016.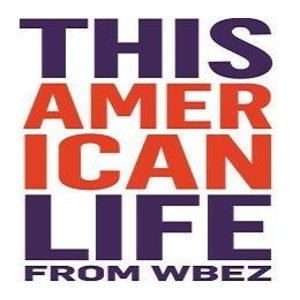 Suggested Episode: "Don't Have to Live Like a Refugee" 
The mother of all podcasts, This American Life brings together some of NPR's best reporting and writing in digestible, one-hour episodes. Deftly stringing multiple narratives around a common theme, this show pioneered the podcast as a form of storytelling, and, much like a fine wine, only gets better with age. Episode 593, "Don't Have to Live Like a Refugee," brings us to a Greek refugee camp, where the producers speak with a host of people on the ground — from a couple hanging out at a gas station to a husband seeking medical care for his wife. 
Suggested Episode: "Giving It Away"
"You want to make a million dollars selling violent video games to kids — go for it. We'll put you on the cover of Wired magazine. But, you want to make half a million curing kids of malaria, and you're considered a parasite yourself," says Dan Pallotta, author of the book "Uncharitable: How Restraints on Nonprofits Undermine Their Potential." This episode delves into the question of the way society views investments in non-profits as secondary to for-profit companies. 
3. Undone
Suggested Episode: "Ibrahim"
Gimlet's meteoric rise in the podcast landscape may have been fueled by the Serial-style show, "Crimetown," which tells winding, heartbeat-quickening true crime narratives. "Undone" is the next installment in Gimlet's impending media takeover. The show reconsiders historical events, both small and large, that once seemed to be over — their ending already written — with the benefit of hindsight. Its most recent episode, "Ibrahim," tells the story of a Kurdish refugee from Turkey who settled in the US more than a decade ago, only to have his life shaken up by the Department of Homeland Security when he least expected it.  
4. Modern Love
Suggested Episode: "Not So Simple Math" 
The premise of the "Modern Love" podcast is simple: love stories written by everyday people and narrated by actors, comedians, and other celebrities. The show recounts stories of many different types of love — from romantic to platonic and everywhere in between. "Not So Simple Math," narrated by Sarah Paulson, considers the complicated nature of maternal love in an open adoption.  
5. Dan Carlin's Hardcore History
Episode: "The American Peril"
"Dan Carlin's Harcore History" is not for the feint of heart. Running anywhere from three to five hours in length per show, his podcast is a deep dive into a wide-range of historical events and phenomena. "The American Peril" chronicles the United States as a "schizophrenic giant," from World War II to Vietnam and into the modern era. 
Episode: "Losing Alaska"
Hidden Brain thrives at the nexus of science and storytelling — exploring the hidden neurological meaning behind seemingly normal human phenomena. In this bonus episode, host Shankar Vedantam takes a vacation to Alaska, only to gain a new perspective on many rural American tourists' approach to climate change. 
7. Science Vs
Episode: "Zika"
Another Gimlet-produced podcast, "Science Vs," deconstructs various debates from news and popular culture, from gun control to fracking, by using science. The episode on the Zika virus, from September, presented a well-reasoned response to a highly politicized public health issue. 
Episode: "Inside a Syrian Kitchen"
This podcast, produced in collaboration with the World Food Program USA, explores innovative solutions to hunger problems around the world. In its 16th episode, "Inside a Syrian Kitchen," Dalia Mortada, who runs a project called Savoring Syria that aims to "document the Syrian kitchen in exile," speaks about Syria's rich cultural heritage through the lens of its cuisine and offers hope for the future.   
9. Nerdette
Not to be confused with Nerdist, which is run by three guys, Nerdette is run by women and explores conversations with women on all things "nerdy." Hosts Greta Johnsen and Tricia Bobeda chat with expert authors, activists, artists, and astronauts passionate about the work they do. 
10. BBC Global News
This is a great addition to a morning commute. Listeners can catch up on global news coverage in 30 minutes. The show ranges from coverage of the ongoing crisis in Syria, to global politics, to interesting profiles on current events. 
11. Living on Earth
From Public Radio International comes a non-esoteric, weekly podcast on the environment. This podcast is for people who may not have studied science, but who are nonetheless interested in living responsibly for the planet.  
12. The Water Values 
The Water Values is a podcast produced by David T. McGimpsey, a consultant who focuses on utilities and renewable energy and has an interest in promoting more ecologically friendly water practices. He speaks with experts and activists from around the world about some of the most pressing global water problems. 
Revisionist History, much like Undone (#3, above), reexamines historical events from a modern perspective, explaining how certain events, viewed in one way at the time, have come to shape current history in another. Malcolm Gladwell, author of "Blink" and "The Tipping Point," is your guide on these journeys back in time. 
14. Reveal
Episode: "Russia's New Scapegoats"
Reveal is investigative podcasting at its finest, but unlike the original investigative podcast (NPR's "Serial"), this show dives deep into a different case in each of its episodes. "Russia's New Scapegoats," an episode from September, looks at gay rights in Russia — and how Putin has molded conservative sexual politics into a repressive political force.   
15. How to be a Girl
Episode: "School (Part I)"
Both personal and political, How to be a Girl tells one single mother's story of raising a transgender daughter in Seattle. Using pseudonyms for the protection of her daughter's identity, Marlo Mack weaves her and her daughter's own personal experiences into the broader political narrative surrounding gender-identity in the United States. 
Episode: "This Is Your Brain on Podcasts" 
The authors of the best-selling "Freakonomics" books got into the podcasting game early on, but have recently come into their own — moving toward episodes that avoid hard statistics and instead use numbers as a way to enhance personal narratives. Checking out their October episode, "This Is Your Brain on Podcasts," might help you legitimize listening to the other 15 podcasts on this list.